Valideur Feature Overview
Respond to business risks in real-time. Connect Information security, IT and QMS with an integrated risk program offering continuous monitoring, prioritization, and automation.
Fully loaded with preset questioner bank based on selected Framework/Standards
It has more than 20 thousand preload questions bank based on the selected framework/standard. No more worries, GAP audits can be achieved in minutes.
Preset Question Bank based on selected framework/standards
Easily Schedule a GAP assessment
Assign the GAP assessment to individuals and functions.
Measure the current state of compliance
Mitigate the GAP with Objectives and Risk Management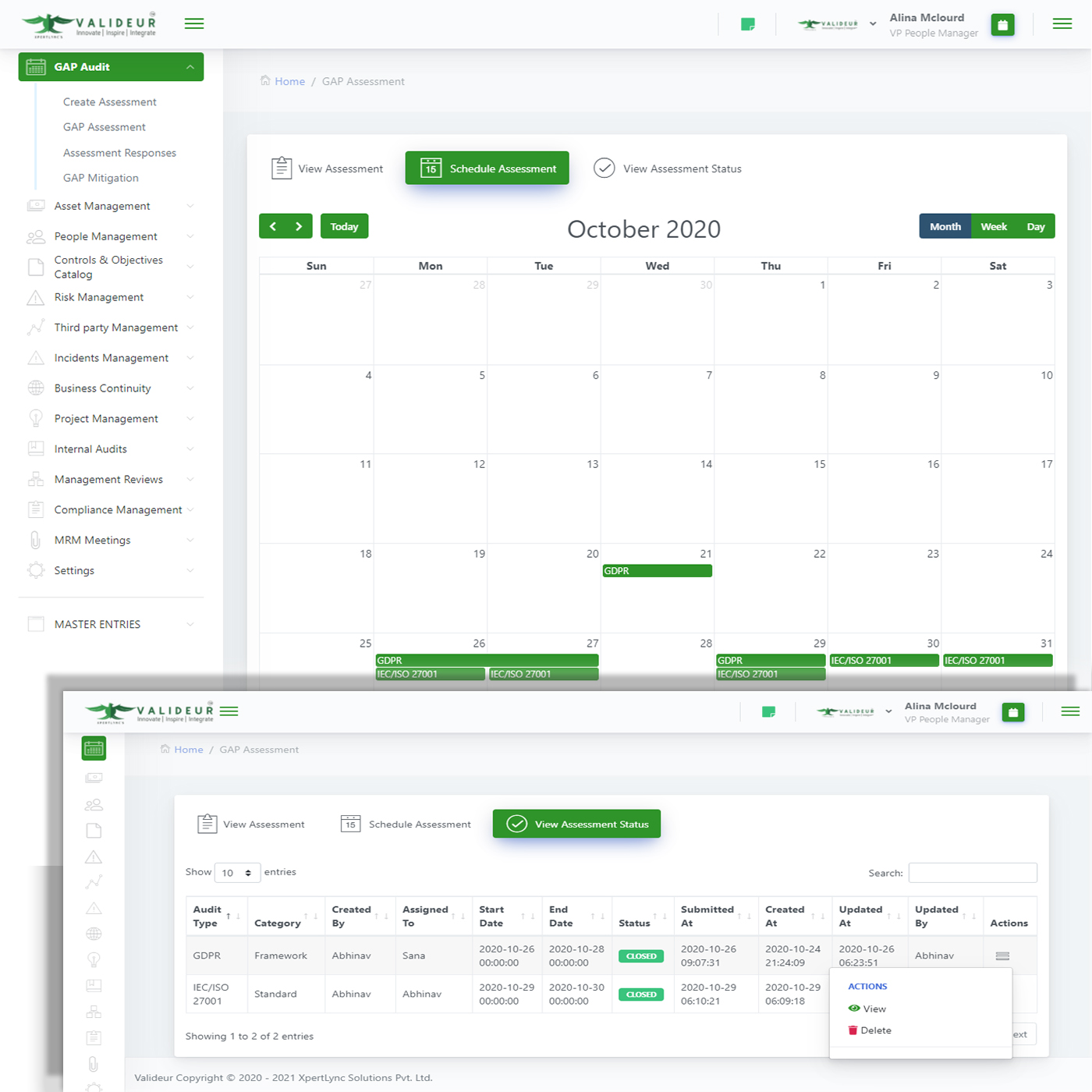 1
Consolidated Calender View
2
Detailed Tabular Tasks View
3
Auto hiding menu for more workspace.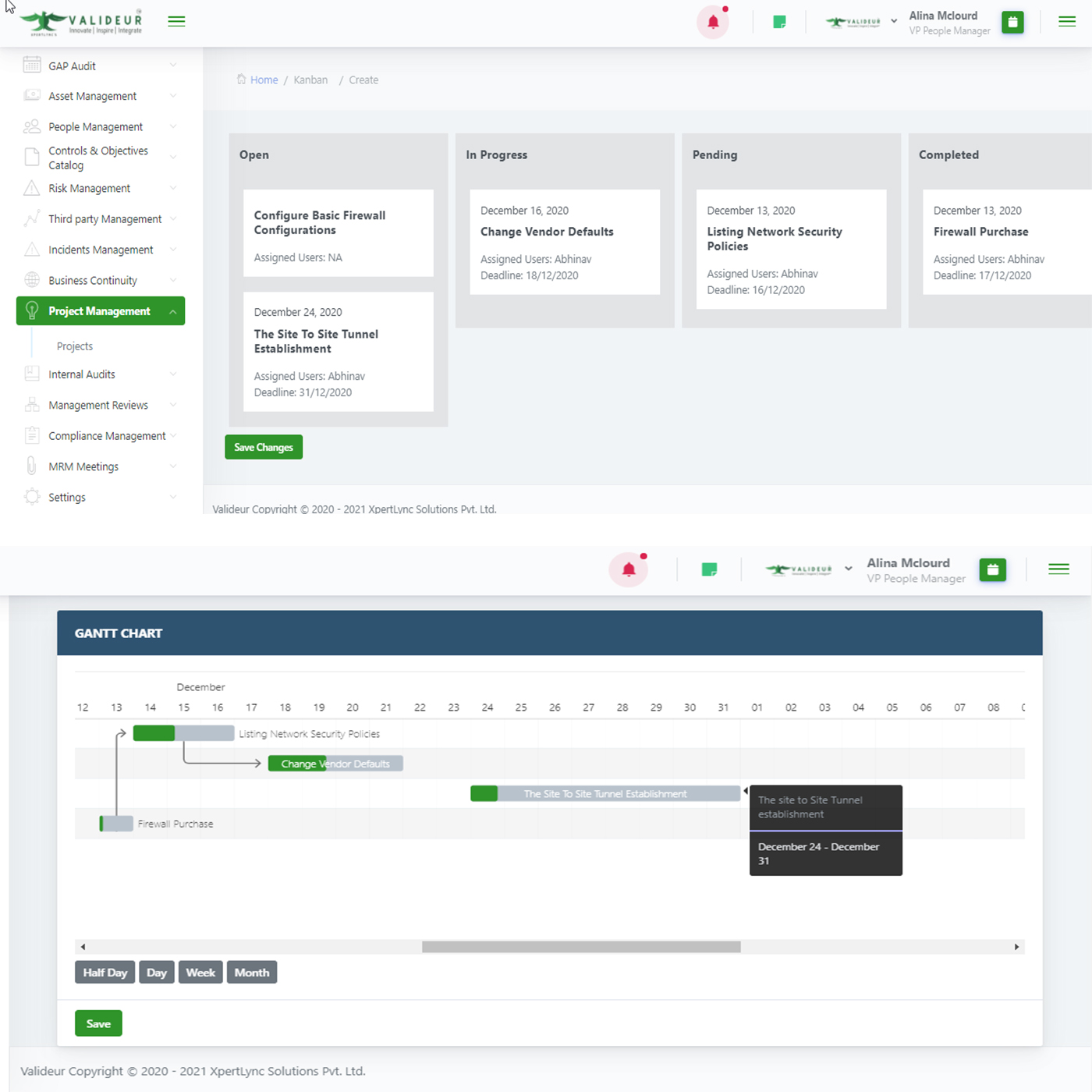 1
Kanban for easy create, pick and drop
2
Each task will have a GANTT Chart to see the progress view
Measure, Schedule and Track
Strong integration with different modules
Valideur (GRC Application) comes with easy scheduling, measuring and tracking of each event and tasks as mentioned below;
Internal Audit
Management Reviews and its actions
Non- Conformity and its actions
Risk Mitigation
Track the task progress related to Internal Audit, MRM, RM and more in one click
Easy notification to owners and stakeholders of the activities
Independent Projects and tasks can be created and managed using the KANBAN board and also update the task using the Gantt Chart.
Live Audits can be performed with evidence attached to the valideur system.
The traditional way of planning, executing and tracking the audits and meetings are really cumbersome using spreadsheets, emails and many other applications. Now you have space to plan, schedule and track the progress within the GRC application.
Internal Audit Plan
Internal Audit Schedule
Internal Reports
Internal Audit – Action Plan
Internal Checklist for Auditor
Management Review
Management Review – Agenda Preparation
Management Review  – Schedule Meeting
Management Review – Live Minutes Taking
Management Review – Assign Tasks
Management Review – Monitor Tasks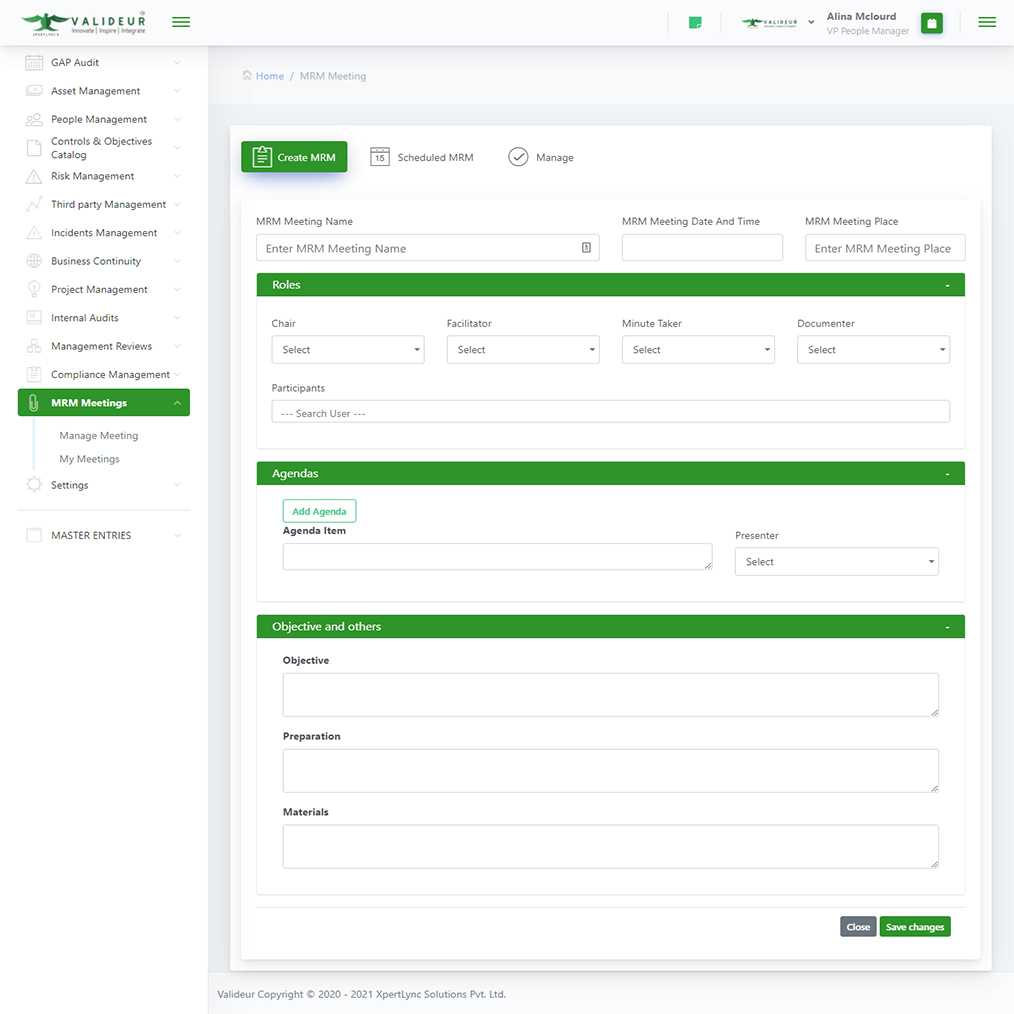 1
Predefined Standardised Template for Management Reviews, Internal Audits and much more.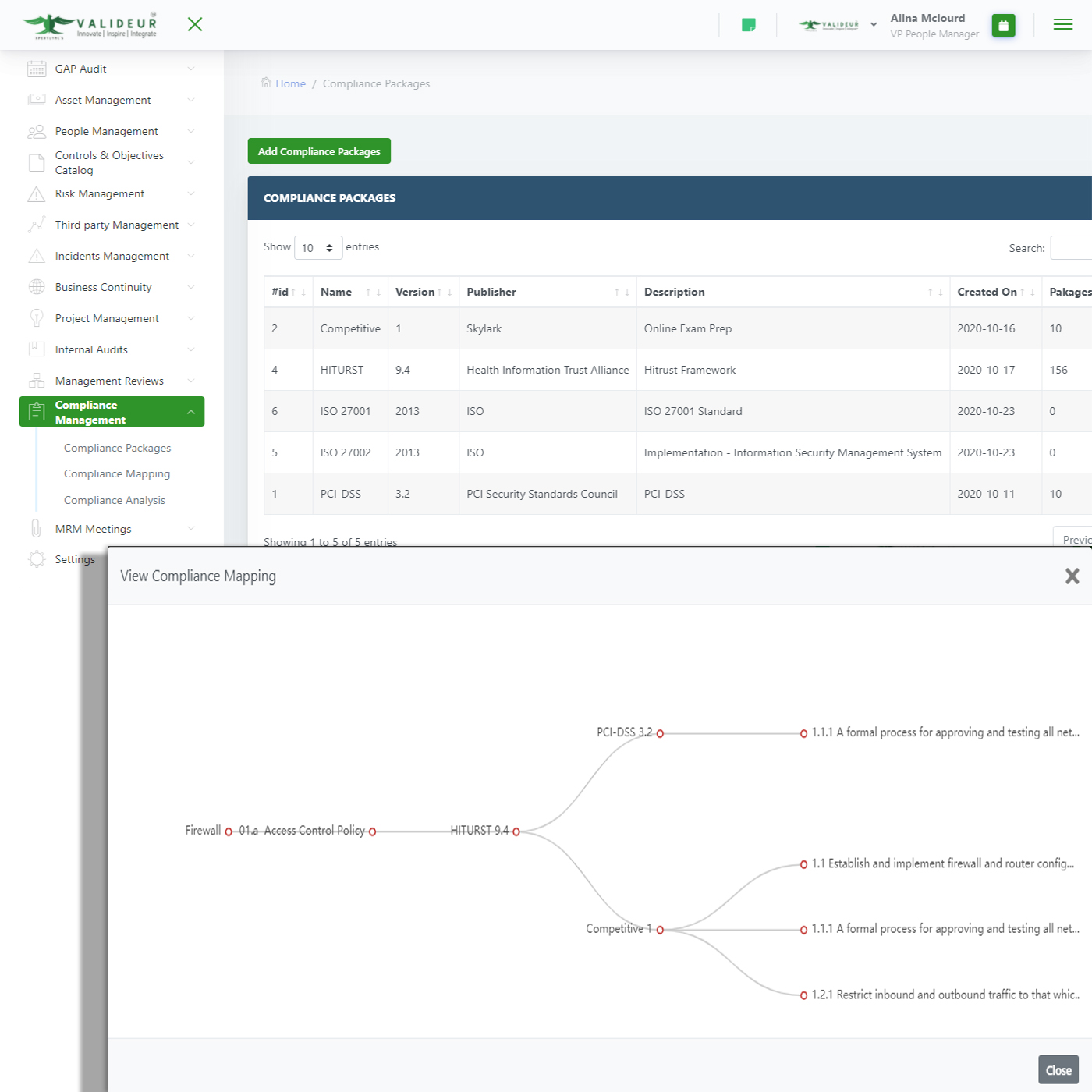 1
Listing Compliance Packages
2
Multiple Compliance Mapping
Importing Framework (or) Standards
Organisations can choose to implement a single compliance framework/standards (or) Multiple. When it comes to manage and maintain multiple compliances becomes cumbersome. e.g. like QMS and ISMS (or) ISMS and Privacy (or) HIPAA, HITRUST, ISO27001 and NIST for healthcare. Mapping and Managing and Monitoring the controls are not that easy. Using Valideur Compliance Mapping made easy. Map unlimited mapping with One to Many Standards/Framework (or) Policies, Procedures, Risks etc with Multiple Compliance and Standards